This free, fully-researched, informative, tutorial, the Electronic Credit Repair Kittm, is full of everything you need to remove inaccurate, erroneous, misleading, or outdated information from your credit report. A damaging or inaccurate credit report can prevent you from obtaining loans, mortgages, and credit cards. Topics covered here include how credit reports work, how to get copies of your credit bureau, what it means to repair your credit, how to have "questionable" items cleared up, the Fair Credit Reporting Act (FCRA) and the Fair Debt Collection Practices Act (FDCPA), sample letters for requesting corrections, disputing derogatory items, and disputing illegal collections. The instructions are clear and easy to use. Everything from the addresses of credit reporting agencies to a sample of the letter that should be sent to request a report are provided. This report will walk you through getting, examining, and correcting your credit report, with links, addresses, and phone numbers along the way. Links to government agencies, other consumer information sites, and legal cites. Online and free since 1993.
Electronic Credit Repair KitTM

(Everything you need to know about restoring your credit!)
Online and free since 1993! Yeah, really.
Mirrored at: http://FreeCreditFix.info or http://mixsix.com/credit or http://kielsky.com/credit
Formerly found at: http://www.primenet.com/~kielsky/credit
---
N E W See an overview of Credit Repair produced for Flash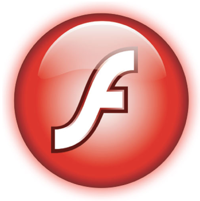 N E W
---
First of all, the term "Credit Repair" is really a misnomer. All the information in this document is provided to help clear up those "questionable" items on your credit reports. At no point will this document suggest that you challenge correct and accurate items on your credit report, even if they are derogatory. That would be unethical.
"Credit repair" is a general term often used to describe a systematic process of rehabilitating an individual's creditworthiness, or financial credit reputation. The process is generally initiated by obtaining copies of the individual's credit report, reviewing the credit report for errors, omissions, and misleading information, and requesting corrections to such information by means of a formal dispute. Many laws, regulations, and practices govern this process, and many organizations exist that will assist in guiding individuals through this sometimes complex process, though much, if not all, may be accomplished by individuals by their own efforts.
So, everything you need to know to help you begin repairing your unfairly damaged credit is enclosed. Please read through the entire kit (this website) very carefully before you begin. If you follow the suggestions, you should be able to restore your credit completely.
Keep in mind, however, that this process takes time, patience, and plenty of attention to detail. If you do not have the time to devote toward restoring your credit, there are several reputable credit repair service companies that can handle the process for you.
We highly recommend DSI Credit Repair Service if you are looking for a company to handle the entire process for you. They have a proven track record of getting their clients results, and they are affordable. You can visit their website here.


advertisement
---
In today's financial climate, almost anyone can use a boost in their credit score. If you, like many, are in the market for a mortgage, refinance, or other line of credit, the rate you will pay and the loan amount for which you can qualify can improve if you raise your credit score. In many cases, you may not even qualify at all, until you've resolved certain items reported on your credit report.
Many today find they are faced with rapidly rising adjustable rate loans or balloon payments. You may be one of them, and concerned that you won't qualify for a lower, fixed rate, loan.
Study this site, educate yourself about credit, credit reporting, and credit scores. You can implement many of the suggestions listed to rehabilitate your credit report and credit score, and improve your chances for qualifying and getting better loan terms. Of course, if you need help in getting this done, please take note of some of our advertisers and the other resources here.
---
If you found this kit informative, please join our online e-mail discussion group. For questions, testimonials, tips, suggestions, and the like, please send e-mail to the discussion group. You may view the history of discussions here.
| | |
| --- | --- |
| | Due to the volume of e-mail I receive, I am unable to answer them all. For fastest response, subscribe to our list, and send a message to the group, you will get most any question answered. Also, read our message archive, many of your questions have already been answered there. |
---
Electronic Credit Repair Kittm, $Revision: 1.247 $. Make this your homepage.
Copyright © 1994-2009, [Michael Kielsky]. All Rights Reserved Without Prejudice.
This entire document is copyrighted. "Electronic Credit Repair Kit" is a trademark of [Michael Kielsky]. Visit the rest of my web site.
Special Announcements:
Credit Repair Service After requests from many of you to research the top credit repair companies available online ...

With so many options available, it's not surprising to see many "every day" people get taken by false claims and empty promises. If you're unhappy with your credit, and you're looking for a little help, then you'll be glad to know of the best affordable option:

DSI Solutions, a recognized leader in credit repair, has put together one of the most complete solutions for repairing your credit we've been able to find anywhere. They take care of everything for you. After reviewing what seemed like hundreds of credit repair companies, we discovered that their company has over 7 years experience, proven results, and 30,000 satisfied customers. They have legally repaired over 100,000 credit reports and their clients see results within the first 60 days. We have received nothing but positive feedback, and this week they are offering a special promotion for all new clients. We highly recommend you check them out if you want the entire process handled for you. We've managed to give you a head start on their promotion, so take advantage of it. Visit their website here to get all the details.
Legal Credit Repair: Lexington Law is a consumer advocacy law firm focused on credit report repair. In practice since 1991, Lexington Law has helped over 300,000 clients improve their credit. In 2005 alone, the clients of Lexington Law saw over 650,000 items deleted from their credit reports. More information about Lexington Law can be found at LexingtonLaw.com. Get started today, call toll-free, 800.829.5137 !
advertisement